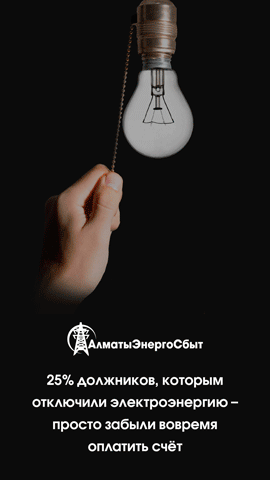 Mission of AlmatyPowerSale LLP
Provision of required level of corporate governance, professional and competent services for consumers for reliable power supply in order to maintain high rates of development of economy of service of the region, improve efficiency of the company and maintain level of life of electrical power consumers. We help our clients to exercise their rights to live and work in comfortable environment through sustainable development. We understand that quality of our services is a key to development and prosperity of our company and the country.
Our Goals:
High-quality and reliable power supply of consumers in the area of AlmatyPowerSale LLP (Almaty and Almaty region);
Implementation of the client-oriented approach in the course of activities;
Provision of high-quality services.
Our Tasks:
Introduction of new standards of electric power service for consumers and increase of service level;
Provision of stable quality of distributed electric power and services rendered;
Maintenance and expansion of consumer base and supplier base;
Development and introduction of new technologies of power distribution activities, automation of business processes;
Creation of efficient management system of costs and provision of acceptable income level;
Leadership in the market of rendered services in the Republic of Kazakhstan.
Mission
Mission
SEO_STREET_ADDRESS
SEO_POSTALCODE
SEO_LOCALITY
SEO_REGION
SEO_COUNTRY