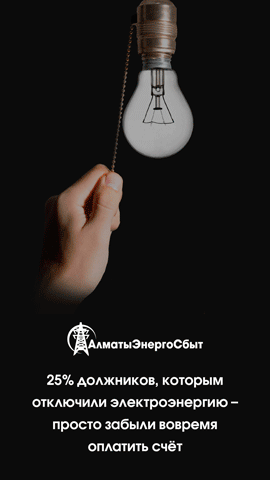 Dear consumers!
We are glad to welcome You on the corporate website of AlmatyEnergoSbyt LLP.
Customer-oriented approach is the main principle of company's activities. Company's structure includes 17 regional offices and the Contact center.
You may contact any office of AlmatyEnergoSbyt in proximate location for any issues and additional consultation. The common base of consumers of AlmatyEnergoSbyt has been established since 2018.
You can find the closest district office here
Operators of twenty-four-hour multichannel Contact center will consult You on tariffs, calculations, reasons for power faults, as well will accept applications on power restoration, unsealing or sealing of metering devices.
Contact center phone number +7 (727) 356-99-99, 399-99-00.
Please note that some services are available online via Personal account
You may send a message to AlmatyEnergoSbyt LLP in form "Feedback" here.
Contact center
Contact center
SEO_STREET_ADDRESS
SEO_POSTALCODE
SEO_LOCALITY
SEO_REGION
SEO_COUNTRY