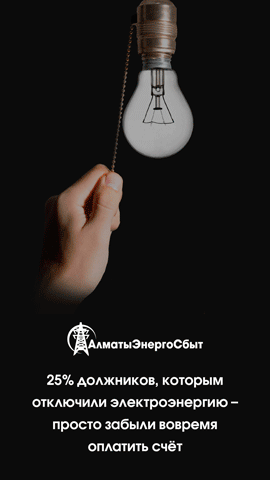 Back
Dear Consumers!
We inform you that all district offices of AlmatyPowerSale LLP in Almaty and in Almaty region, including distribution offices (located at the address: Markov Str., 61/1), receive visits of consumers only with the use of Ashyq system.
You can get consultation on power supply by phone number 8 (727) 356-99-99, multichannel call center.
You may send written requests (with the specification of account number) to e-mail: office@esalmaty.kz.
In addition, you may use the feedback form on web site www.esalmaty.kz.
Thank you for understanding!
Attention! Ashyq
Attention! Ashyq
SEO_STREET_ADDRESS
SEO_POSTALCODE
SEO_LOCALITY
SEO_REGION
SEO_COUNTRY