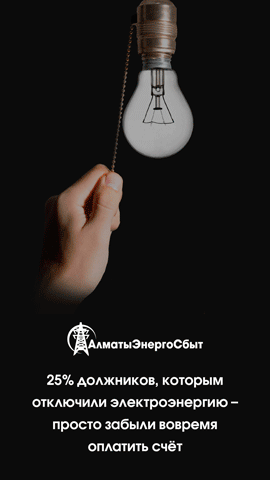 Option of online submission of applications related to electrical power issues is now available for consumers using electric power for domestic needs.
Consumers with electronic digital signature (EDS) may solve the following issues online in improved version of Personal account on AlmatyPowerSales LLP website (www.esalmaty.kz):
1) change the number of residents,
2) change the tariff,
3) call the service to check the meter,
4) to seal the meter,
5) to unseal the meter,
6) to close the consumer account.
Submission of metering device readings and calling for an employee from Alatau Zharyk Company JSC for readings may be done online without EDS.
This improvement will significantly accelerate processing applications
from consumers, as it automated some processes of interaction of AlmatyPowerSales LLP and AZhC JSC.
Another innovation is the introduction of additional method of payment
for electrical power: now payment may be provided through QIWI terminals.
Online services of Almaty power engineers
Online services of Almaty power engineers
SEO_STREET_ADDRESS
SEO_POSTALCODE
SEO_LOCALITY
SEO_REGION
SEO_COUNTRY